I'm sure by now you've heard the buzz about cryptocurrency. But not a lot of people have yet to build a cryptocurrency website and make money with it.
While it's true that not everyone has heard of Bitcoin and other cryptocurrencies, there are still millions of people who do. So if you want to tap into this market, now is the time to get started.
The first step is finding good cryptocurrency website examples to use as inspiration for your own site.
I've put together some of the best examples from around the web so you can see what works and what doesn't when it comes to designing websites that deal in digital coins.
Here are some of the best cryptocurrency website examples. Let's start!
Note: I've also written a step-by-step guide on how you can create a cryptocurrency website on WordPress.
1. Nifty Pixels
I've never seen a cryptocurrency website this simple and straightforward. The colors, fonts, and icons all combine to create an atmosphere of trustworthiness.
Everything is clearly labeled, making it easy to navigate through the site. The use of animated GIFs makes the navigation process fun!
2. Cardano
The Cardano website is a good example of a cryptocurrency website that has a clean and simple design, but still manages to be visually appealing. The design is easy to navigate and the information is clearly displayed.
The site uses a lot of white space, which makes it look less cluttered than other sites in the same industry. The colors are also muted, which allows them to stand out without being distracting.
The information is organized in a way that's easy to read and understand, with headings and subheadings making it easy for users to find what they're looking for quickly.
3. Auros
The Auros.global website is a great example of how to use color and design to convey the message of your cryptocurrency. The site uses bright colors, clean lines, and a simple layout to create an accessible, friendly environment that makes it easy for users to understand what they're looking at.
4. Bitneki
The homepage of Bitneki is all about the user, with a big button that says "Place a Bid." This makes it clear that this site is for people who want to get started with cryptocurrency.
5. 8.Finance
8.finance is a great example of a cryptocurrency website. It's got everything you'd want in a crypto website: it's clean, easy to understand, and it has all the information you need to get started with the cryptocurrency world!
6. Ox
0x.org is a cryptocurrency website that provides information about tokenized assets, decentralized exchanges, and smart contracts. The site also has an API that allows developers to build applications on top of the network infrastructure.
The website uses minimal design to convey its simple message: the 0x protocol is a way for developers to create decentralized exchanges or other DApps (decentralized applications).
7. Amber App
Amber.app is a great example of a cryptocurrency website that has a lot of information, but doesn't feel overwhelming or intimidating.
They're using a lot of whitespace and simple fonts, which makes it easy to digest the information without getting overwhelmed by the page.
8. Ark.io
Ark is a cryptocurrency that aims to make blockchain technology accessible to everyone. It's a platform for creating apps and other projects on the blockchain, and it offers multiple tools for developers to make it easier to create their own projects.
Their website is simple and easy to navigate, with prominent buttons that link you immediately to Ark's main functions: getting started, buying Ark, and following its development.
9. Chainlink
The team at Chainlink has put together an amazing website that is both informative and easy to use.
The homepage features a simple design, with a large image and short, concise copy. The copy is both inviting and informative: it tells us the purpose of the site but also explains how we can use it. It's easy to understand what Chainlink is all about!
10. Starlight
Starlight.money is a cryptocurrency website that has been designed to help companies get started with digital money. The site offers a variety of tools and resources, including news articles, videos and podcasts, a blog on the latest developments in the crypto world, and tutorials for those who want to learn more about how to use crypto currencies safely and securely.
11. Coinfalcon
CoinFalcon is a cryptocurrency exchange that allows users to trade Bitcoin and Ethereum for other currencies. It also provides access to ICOs and margin trading.
The site's responsive design makes it easy to use on mobile devices and it also provides a simple interface for users to buy and sell cryptocurrencies, as well as track their portfolios and make deposits/withdrawals.
12. Ooki
Ooki.com is a cryptocurrency website that provides all the information you need to get started with cryptocurrency. It's easy to navigate, and it has interesting content that's perfect for beginners.
13. Coinmetro
CoinMetro is a cryptocurrency exchange service that aims to make it easy for users to trade in the crypto market. The site offers a wide variety of services, including an exchange platform, lending services, and payment gateways for merchants.
There are also loads of different charts and graphs available on the site that help users understand the cryptocurrencies in real-time.
14. Crypto Outlaws
Crypto Outlaws is a great example of how a website can be designed to be both sleek and functional.
The site uses graphic-heavy design elements, but they are all very effective in conveying the message that this is a crypto-focused site. 
15. Crypto.com
Crypto.com is a cryptocurrency website that serves as a wallet, exchange, and payment gateway for Bitcoin and other cryptocurrencies.
The website's design is clean and simple, with a focus on the user experience. The site has an intuitive interface that allows you to easily navigate through the different pages of the site. The homepage has links to their products and services, which include a cryptocurrency wallet, crypto card, crypto exchange, and NFTs.
16. DAPP BOI
17. Firi
18. Fortmatic
19. Ripple Gallery
20. Glow
21. Iron Fish
22. Light
23. Tiny Faces
24. Nuri
25.
26. Polkadot
27.
28. Rarible
29. Ripple
30. Seek
31. Sequence
32. Status
33. Steakwallet
34.
35.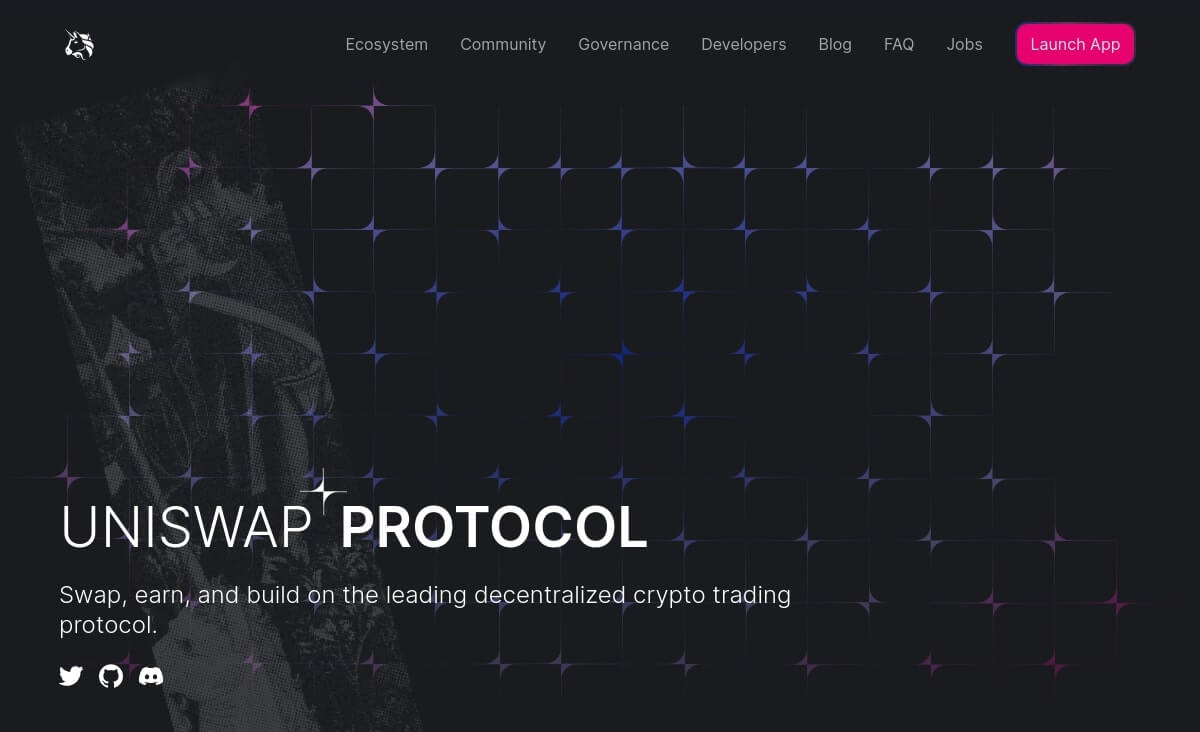 36. Utrust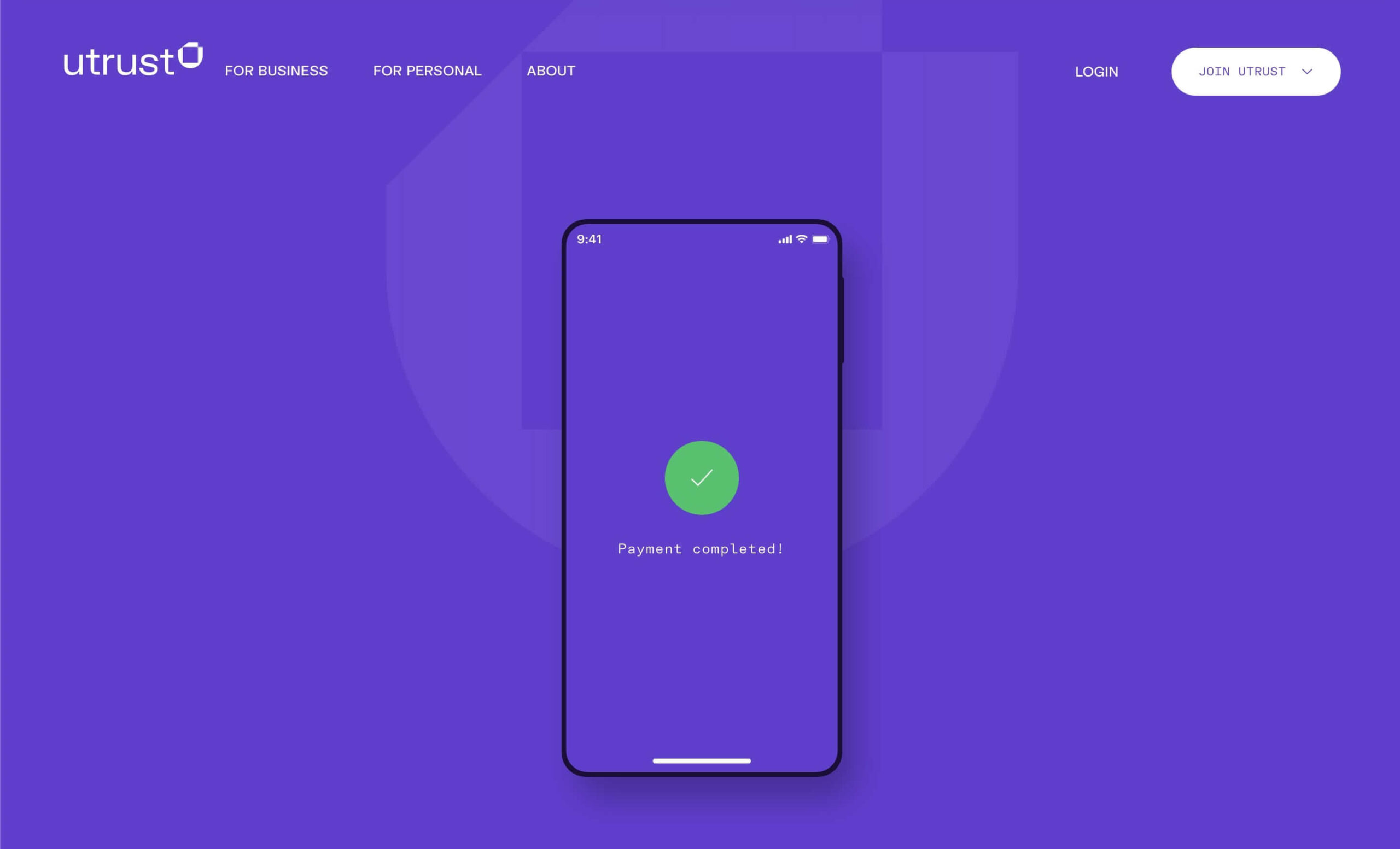 37. Avalanche
38. Biquiti
39. Bitski
40. Coinbase
41. Donut
42. Futureswap
43. Genesis Block
44. Kraken
45.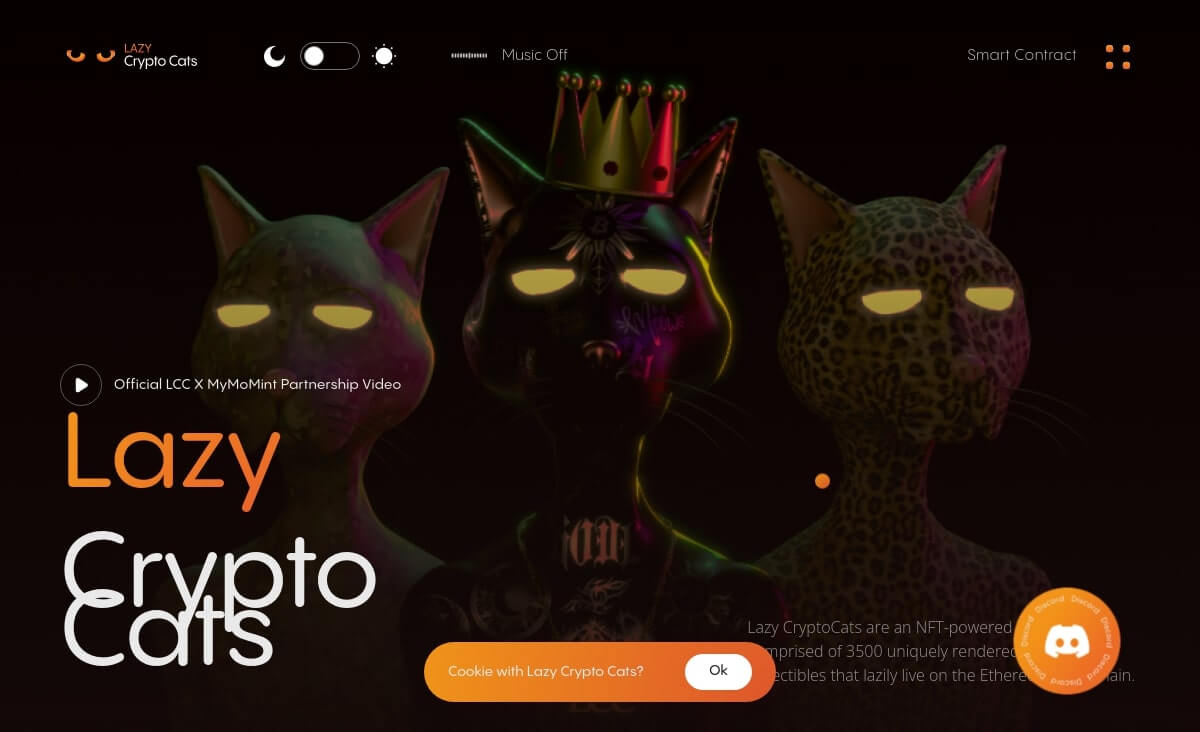 46. NiftyPays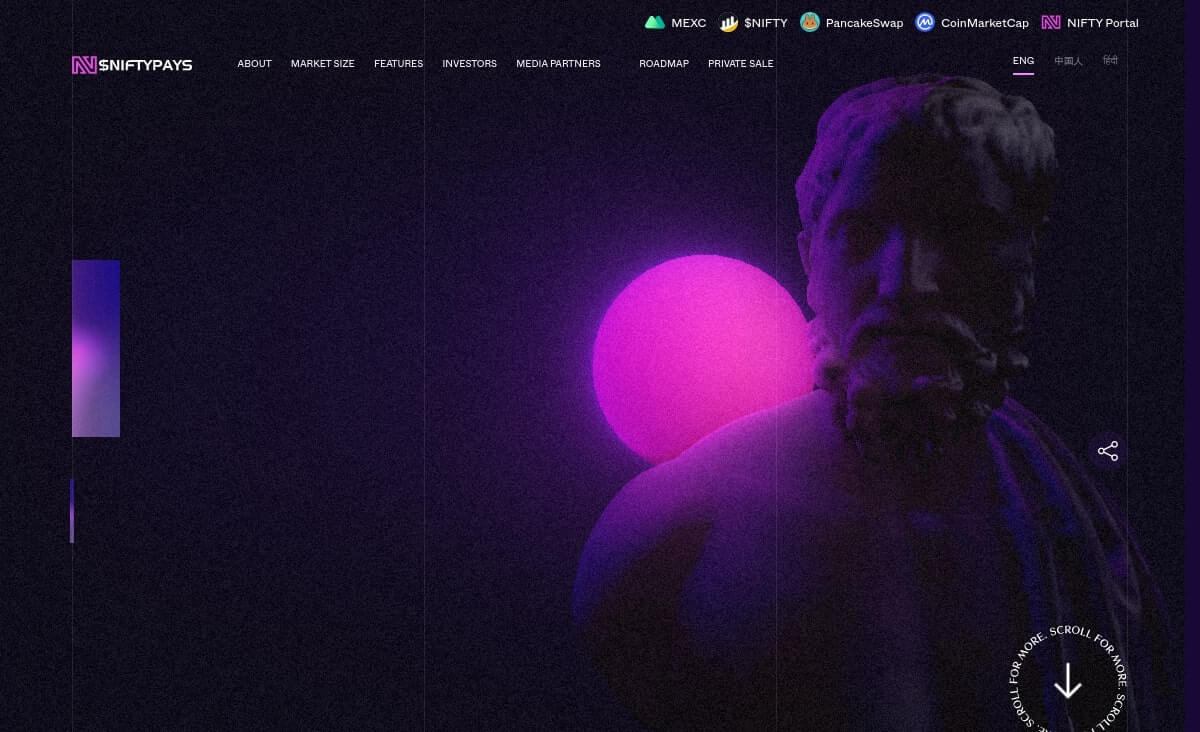 47. Novi
48.
49.
50. Shyft
51. Sleepy Sloth Finance
52. Stacks
53. Stellar
54. CoinDesk
Cryptocurrency Website Design Tips
Cryptocurrency is an exciting, new field that has been growing in popularity. If you're thinking about starting a cryptocurrency website, here are a few tips for you to start designing your website:
It is easy to use, intuitive, and easy on the eyes.
It's responsive and mobile-friendly so everyone can access it from all devices.
There are no pop-ups or other annoying ads that interrupt users' experience with your site.
Keep things simple, but make sure they're still visually appealing and engaging so users want to stick around!
Ensure the site is easy to navigate and find what users are looking for.
There's a strong call-to-action at the end of each page so users know how to get in touch with you or learn more about your services.
Ensure your site is secure, encrypted, and has SSL certificates installed.
Finally, make sure your site loads quickly, is mobile-friendly and has a fast loading time. If it takes too long for your website to load on mobile devices or it doesn't look good on all devices, then users are going to leave and go elsewhere.
Final Words!
Cryptocurrencies are playing a big part in the fintech sector, with the potential to change how money, markets, and businesses operate.
As such, it's no surprise that there are countless cryptocurrency-based websites on the market today.
It seems like everyone has an opinion about cryptocurrencies; this naturally translates into more opportunities for website designs as well.
Hopefully, these examples have served as an inspiration for your next cryptocurrency or blockchain website design. And rest assured, the possibilities are far from limited to the ones I've listed above.
If you have any questions or suggestions, leave a comment below.
Cryptocurrency Website Examples FAQs
What is a crypto website?
A crypto website is a website that provides information about cryptocurrencies. Crypto websites can provide information about specific cryptocurrencies, or general information about the concepts of cryptocurrency and blockchain technology.
What is a good website for crypto?
A good website for crypto is one that provides quality information about cryptocurrencies. A good website should be up-to-date on all of the latest news in the cryptocurrency world, and also have a strong community behind it with many active users.
What is the most popular crypto website?
The most popular crypto website is probably CoinMarketCap. This site provides information about all of the different cryptocurrencies, as well as their prices and market caps. It also has a forum where people can discuss different topics related to cryptocurrency.
How do I create a cryptocurrency website?
Creating a cryptocurrency website is relatively easy. All you need to do is purchase a domain name and then host your site on a web hosting provider. You can use WordPress or another similar platform to build the website, and then add plugins that provide the functionality you want.
What are the best crypto blogs?
There are many great blogs related to cryptocurrency. Some of the best include CoinDesk, CoinTelegraph, and CryptoSlate. These sites provide news and analysis about various aspects of the crypto world.
How much does it cost to build a crypto exchange?
A cryptocurrency exchange can be very expensive to build. You have a lot of software and infrastructure to set up, and you need to hire developers who know how to create an exchange.