The Metaverse raises a lot of exciting questions that are growing increasingly difficult to ignore. If you think we're not headed towards living in a virtual world, then you should change your mind. The path is already being taken by many startups.
If you're one of them, then you're probably looking for a way to build and launch your own metaverse website. Here's a step-by-step guide on how to create a metaverse website without ever writing a line of code.
Let's start!
Start With a Domain Name
First things first: you need a domain name. A domain name is simply the address that users type into their browser to reach your website.
If you already have a domain name, great! If not, there are plenty of domain registrars you can use like Namecheap or GoDaddy.
Choosing the right one can be a challenge, but it's important to pick something that fits your business perfectly. The best way to do this is by brainstorming ideas and coming up with a list of possible options.
Once you've got a few ideas, check out available domains on the domain registrar and see if any of them are available. If they aren't, try searching for similar domains or variations on your favorite ones.
Choose a Content Management System (CMS)
Choosing a Content Management System (CMS) is one of the most important decisions you'll make when creating your Metaverse website platform.
A CMS is a software that allows you to manage content and create your site without having to write code. It provides templates for all the elements of your site, including menus, galleries, blog posts, and more.
There are lots of different CMSs out there at this point in time, but I recommend choosing one that:
Is easy for you to use;
Has the features that you need (like eCommerce integration or a blog); and
Will help you build a beautiful website quickly!
Overall Webflow is a good CMS that you can go with. It's easy to use, has lots of features, and is free to start!
You can also go with other website-building platforms such as Wix and Squarespace, but these don't offer the same scalability or feature set as Webflow.
Setup the CMS
Now that we have selected a CMS, let's see how you can set it up.
First, visit webflow.com and sign up for a free account. Then either use your Gmail id or email to complete the sign-up process.
Next, Webflow will ask a few questions to understand your usage.
Once done, you will reach your Webflow dashboard where you can start with a blank page or start with a pre-built template.
For this tutorial, we're going to use a template only.
Select a Template
Webflow templates are pre-built websites that you can customize and use for your own purposes. There are thousands of different templates available on the site, so it's best to search for one that matches your needs and style.
To select a template for your metaverse website, visit webflow.com/templates and search with your keyword (metaverse).
You'll get multiple templates that you can use.
Before finalizing one template, you can first go through them and see if they meet your requirements.
Once you have selected a template, purchase it and it will be ready for you to use in your Webflow dashboard.
Plan Out Your Content (Pages)
Planning out your content is an important step in creating a metaverse website platform that will grow and evolve over time.
When you're planning out your site, you should first think about what kind of content you want to include and how it will be organized. The best way to do this is to start with a mind map.
Mind maps are great for helping you get all of your ideas out on paper, but they also provide an excellent overview of where all of your content should go.
Once you've got your mind map set up, it's time to start thinking about the actual pages themselves. You'll want to include:
Home — A home page that tells visitors what they can expect from the website in general
Metaverse — A page that explains what the metaverse is (if needed)
How to use — A page on how people can use the metaverse
About — A page that explains who you are, what your project is about, and how to contact you
FAQs — A page with common questions and answers about the metaverse
Portal — A page that acts as a portal to the metaverse's different areas
In addition to these, you can also add any other pages that are relevant to your project. For example, if there's a page that lists all of the books in your metaverse, it might make sense to create a page that explains what each book is about and who wrote it as well.
Customize Your Template
The next step is to customize your template. This will allow you to add your logo and brand colors, as well as set up navigation and pages that will give structure to your metaverse website.
First, go to your Webflow dashboard and open your template.
Here you can edit the content and add/remove elements from the page.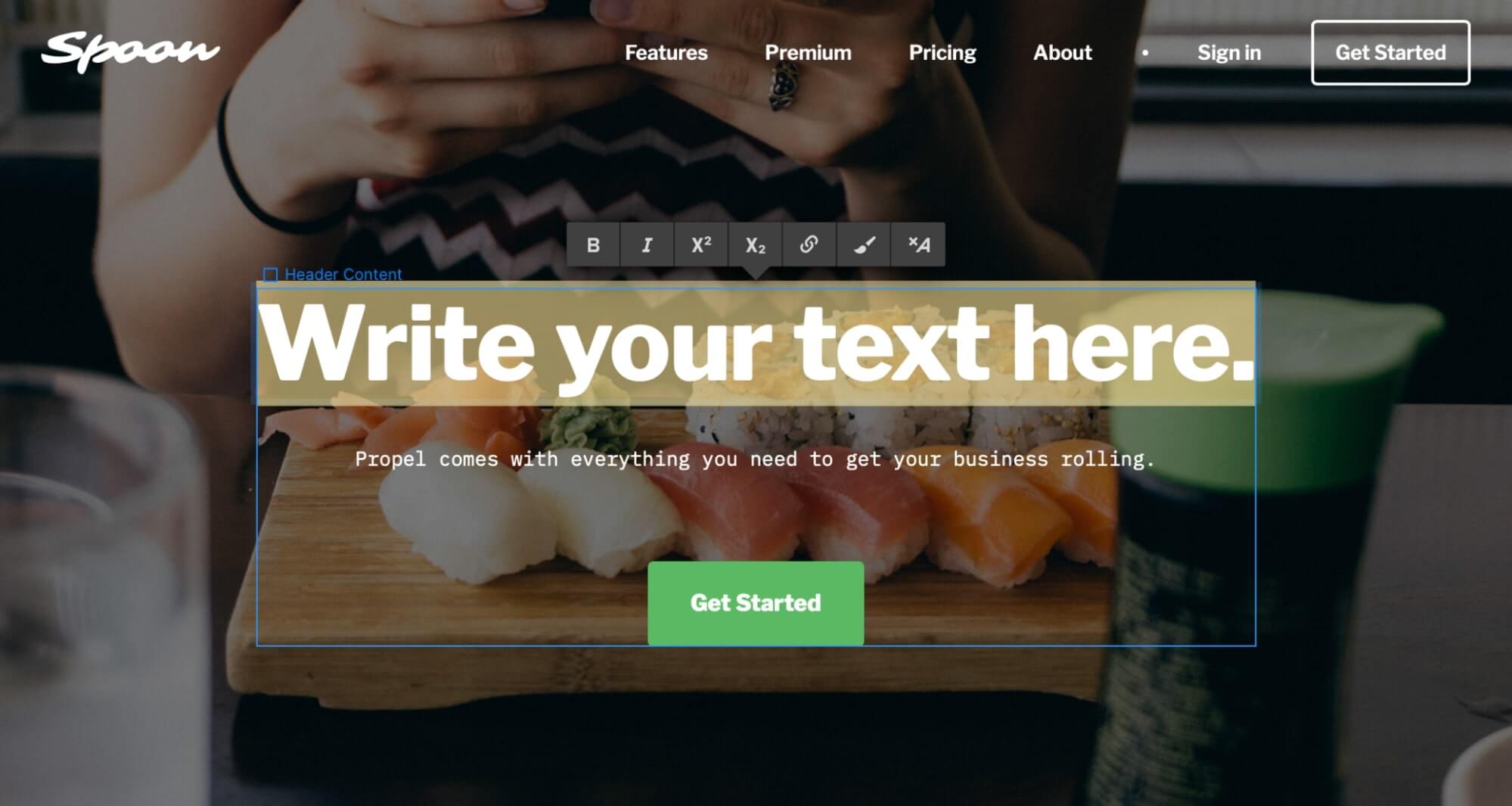 You can also add layout elements like a section, container, grid, columns, div, heading, text, button, form, image, search, and more!
Once you have made all the necessary changes, click on the Publish > Publish to Selected Domains.
You can also add your custom domain (the domain that you purchased in the first step) with a Webflow CMS paid plan, starting at just $16 a month (billed yearly).
The CMS plan will get you a custom domain, 2000 CMS items (this refers to the maximum number of records you can have in your database), 200 GB bandwidth, and up to 3 guest editors.
For any help or questions, you can contact Webflow support directly via email.
Make Sure You're Mobile Friendly
The web is changing quickly. More than half of all internet traffic comes from mobile devices, and that number is only growing. So if you don't have a mobile-friendly website, you will miss out on many potential customers.
The good news is that creating a mobile-friendly site is easy with Webflow.
Here's how to get started:
1. Make sure your site is responsive. If you're using the Webflow CMS, this should be done automatically for you.
However, if you're using custom CSS or Javascript, make sure your code works on all devices.
2. Check that your site loads quickly on mobile devices. You can use Google's PageSpeed Insights tool to see how fast your site loads and where it might be slowing down.
3. Make sure you have a mobile-friendly navigation bar on your homepage. This will help users easily find what they're looking for when browsing from their phones or tablets.
Setup Basic SEO
SEO is an important part of your Metaverse website platform. You want to make sure that your website ranks high on search engines, such as Google or Bing so that you can get more traffic. To do this, you need to create good quality content and optimize your site for SEO.
Here are some steps to SEO your Metaverse website platform in Webflow:
Use keywords in your title tag and meta description.
Create an XML sitemap to help search engines index your site more efficiently.
Write unique, high-quality content that is relevant to your target audience.
Add social sharing buttons to your site so that visitors can easily share your content on their social media accounts.
Use internal links to help users navigate your website.
Finally, use Google Analytics to track your website's traffic and find out what search terms are driving traffic to your site.
Review & Publish Your Site
Now that you've created your Metaverse site, it's time to review and publish it! Your site will be live on the internet and available for others to view. You can use the Publish button on your Webflow dashboard to make your site live.
Once you have published, you can share your site with friends and family or anyone else who wants to see it. If you want to make changes later, just go back into your Webflow dashboard and click on pages to edit your site.
Final Words!
The metaverse is likely still a long way off, but looking at the current trends in the industry, we can start to make educated guesses as to what it will probably look like.
Simply put, a more realistic and mainstream VR is clearly on its way, and with it will hopefully come an increased interest in how to create a metaverse website platform.
To start with your metaverse website, Webflow is a great option. Creating a Metaverse website with Webflow is simple and can be done in less than an hour.
You don't need to know how to code, and you can design your site using the drag-and-drop editor. The best part is that it will automatically be responsive once published!
If you have any questions, you can leave a comment below or contact me directly via my contact page.
FAQs
Can I create my own metaverse platform?
Yes! There are already a number of metaverse platforms available, including Second Life and High Fidelity. They all have their own unique features and communities. You can also create your own platform using Webflow and other website-building platforms.
What software is used to create the metaverse?
Metaverse platforms are built using a combination of HTML, CSS, and JavaScript. There are also some new technologies that make it easy to create 3D models and animations, such as React VR, ThreeJS, and A-Frame.
How do I create a metaverse business?
Metaverse platforms are great for business applications, especially if you want to build an immersive experience. For example, you could create a virtual store or office space that customers can visit in real life and online. You can even use the platform to market your products and services by creating a digital storefront where shoppers can browse and purchase items.
How much does it cost to build a metaverse?
Metaverse development can be expensive, but it depends on your needs. If you want to create a simple 3D environment for your website or mobile app, then you might only need a couple of hours of development time and a few hundred dollars in software costs. However, if you want an immersive experience with multiple users interacting at once, then expect to spend more money on building out the application and hiring developers.
How long does it take to create a metaverse?
It depends on what you want to build. If your goal is a simple 3D environment, then it could take just a few hours to create. However, if you have more ambitious plans like creating an interactive digital world with multiple users in it at once, then expect to spend months or even years of development time and millions of dollars in software costs.